Dolce Bacio Ice Cream Maker
0
, 16.5 in
, Ice cream machine
buy on Amazon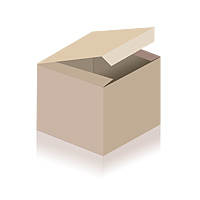 Product description
Finally time for ice cream! Delicious ice cream in an XL family size! With the Klarstein Dolce Bacio ice cream maker, delicious ice cream and yoghurt specialties such as fruit and soft ice cream or frozen yoghurts can be created in no time. Completely independently of the season, food lovers small and big can get their money's worth.
The Klarstein Dolce Bacio is a true turbo ice cream machine, which can solidify up to 67fl oz of delicious creamy ice cream made of selected ingredients in its thermal container within one hour. This ensures the perfect refreshment on hot days and great fun at children's birthdays - as well as the good feeling that you always know that only the best ingredients find their way into the ice cream. This makes it very easy to cater to personal taste preferences and any restrictions on foods, such as lactose intolerance or allergies. The practical FlavourMix concept opening allows you to easily add more ingredients during the preparation process and opens up many new options. The ice cream machine accomplishes all of this with a very economical power consumption of only 180 watts.
The operation of the ice cream maker is simple and carried out using an intuitive, top-side control panel and a digital display. Simply set the desired preparation time of 5 to 60 minutes and start the device. During operation, the remaining time is displayed. Once the preparation time has elapsed, the ice cream machine switches directly to the one-hour cooling mode so that the icy delicacies will not melt. For serving the finished ice cream and for decorating, an ice cream scoop is available.
Top Features
Versatile: uncomlicated ice cream maker for cold treats such as ice cream, sorbet or frozen yoghurt
No pre-cooling necessary: fresh ice cream in 5 to 60 minutes without pre-cooling the container or ingredients
XL family size: removable thermo container for up to 67 fl oz ice cream
Properties & dimensions
Cooling function that runs after preparation prevents melting of the ice cream
Adjustable timer in 1-minute increments: 5 - 60 minutes
Cooling temperature: -31° to - 0,4° F
Remaining working time display during operation
Safety lock in the lid
Material container: anodized aluminium (taste-neutral)
Material stirring element: BPA-free plastic
Non-slip rubber feet for a secure stance
Easy cleaning with removable parts
On / off switch on the control panel
Includes ice cream scoop
Refrigerant: R134a
Power consumption: 180 W
Refill opening in the lid for easy refilling of ingredients
Power supply: 110-120V ~ | 50 Hz
Dimensions (device): about 16.5 x 9.8 x 11 inches (WxHxD)
Dimensions (thermal container): about 5.9 x 4.8 inches (HxØ)
Cable length: 57 inches
Weight (device): about 26.4 lbs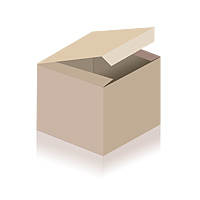 Delivery & shipment
What will be delivered
1 x device
1 x ice cream container
1 x stirring bar
1 x ice cream scoop
English manual (other languages: German, French, Italian, Spanish)