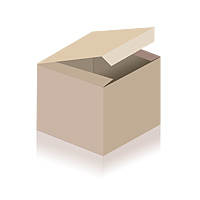 Product description
Ideal temperatures are no coincidence! The Klarstein Metrobreeze Rome air conditioner gives summer heat the cold shoulder, taking high temperatures outside to create indoor temperatures that are precisely the degree at which you feel most comfortable. Whether in the office or at home: cooling is guaranteed.
More power for your dream climate: with 3.0 kW cooling power at its disposal, the Klarstein Metrobreeze Rome air conditioner produces pleasant desired temperatures between 64 and 83 ° F. Performance doesn't have to be expensive: the device is so efficient that it has earned energy efficiency class A+. A 3-stage adjustable fan circulates the cooled air with a soft touch or a strong current, supplying fresh air for additional relief. And if you just want to stimulate the airflow, the fan can work on its own to save even more in electricity consumption. A programmable timer starts or stops the air conditioner after the selected time. All functions of the Klarstein Metrobreeze Rome air conditioner can be set either via the operating section on the front panel of the device, or comfortably via the included remote control.
With clean lines and sleek white casing, the Klarstein Metrobreeze Rome air conditioner fits confidently and inconspicuously into the window of any living or working atmosphere. All parts needed to connect the air conditioner, such as the exhaust hose, window seals and batteries for the remote control are naturally included. For easy moving, the air conditioner features built-in smooth ground rollers.
Let the summer come! The heat will stay outside and the inside will remain pleasant: the Klarstein Metrobreeze Rome air conditioner brings refreshing cool and fresh air to overheated rooms.
Top Features
Refreshing air conditioning for indoor temperature control
Powerful 10,000 BTU / 3.0 kW cooling capacity with low fuel consumption
Desired temperature selectable in 1 ° C increments between 18 and 30 ° C
3 fan speeds: low, medium, high
Including remote control for comfortable operating
Properties & dimensions
3 fan speeds: low, medium, high
Sleep mode: reduces fan to low speed and turns unit off after 7 hours
Operate via control panel on top of the device with an LCD display and operation LEDs
All functions available by remote control
Temperature display in either ° C or ° F
Built-in base rollers for easy moving
Power device: 110-120V ~ / 50-60Hz
Power remote control: 2 x AAA battery (included)
Dimensions device: about 13 x 24.8 x 18.9 inches (WxHxD)
Dimensions exhaust hose: about 23.6 to 67 x 5.9 inches (LxØ)
Weight: about 66.1 lbs